How TLH Recruitment Cut Workforce Management By 80%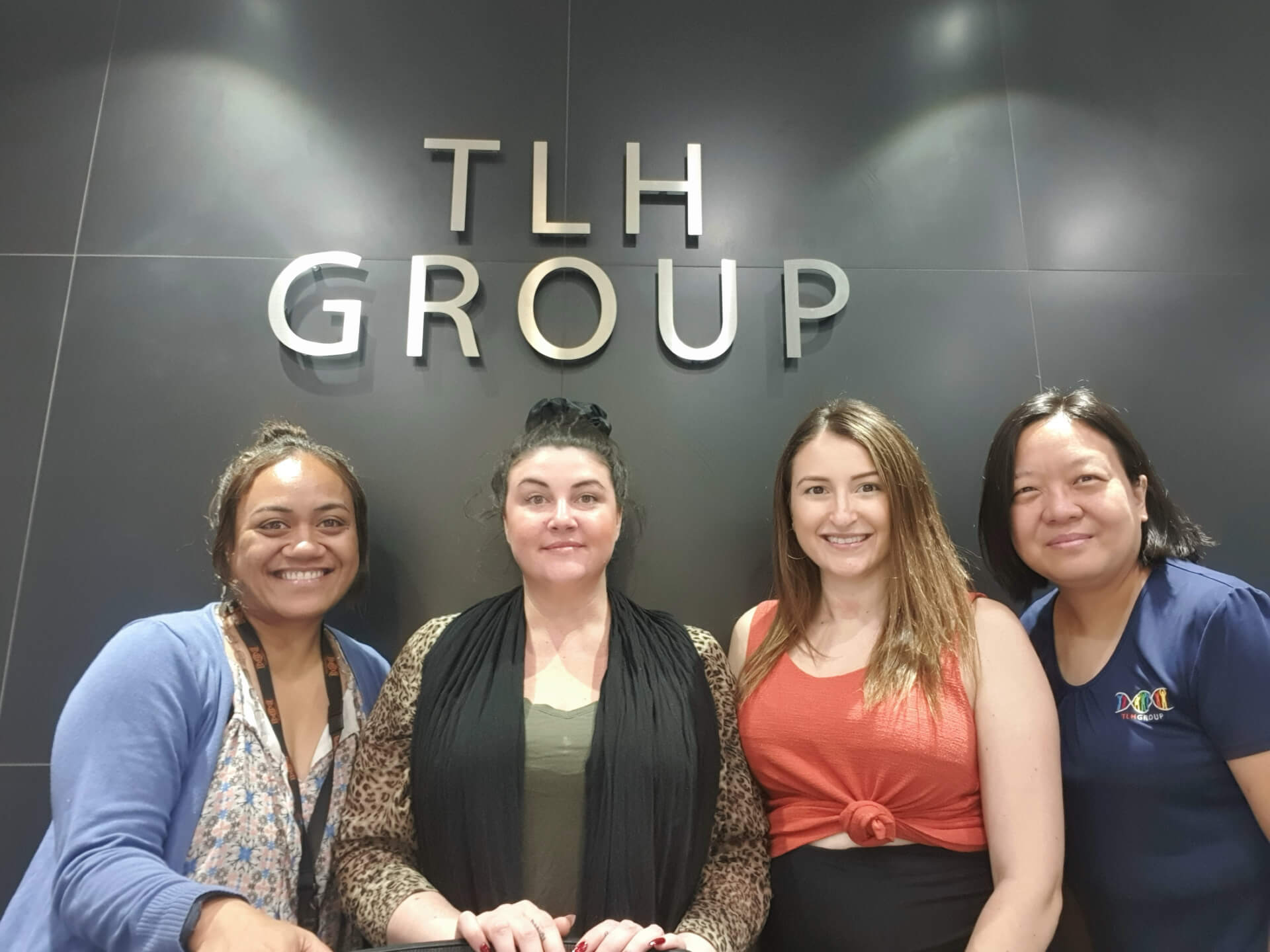 TLH Recruitment is a national recruitment and labour hire firm established in 2009. Based in Sydney, the firm provides recruitment services for clients across Australia, working in industries like warehousing and logistics, manufacturing, FMCG, hospitality and more. Founded by Managing Director James Marroun, a builder by trade and a business professional with decades of experience in hospitality and construction, the firm currently supports over 60 clients across Australia.
Before foundU, the team at TLH Recruitment were using a paper-based onboarding system, and complex workforce management software that required hours of manual data entry and award interpretation. They realised they needed an all-in-one system that would give them more time to focus on what mattered – their clients.
Kirstie Holovati, TLH Recruitment's Marketing, Projects, and Implementation Manager reports that since implementing the foundU platform, TLH Recruitment have cut the time they spend each week on workforce management by 80%.
Workforce management at a snail's pace
On any given week, TLH Recruitment can manage a complex payroll of 200 casuals across a range of businesses, industries, and locations.
Before foundU, TLH Recruitment were using a time-consuming, paper-based onboarding system that required casuals to complete lengthy forms in-person, before being sent by post to the Australian Taxation Office.
VISA checks were also a manual process, requiring the team to frequently log into VEVO to verify casuals were able to work.
Workforce management was all done through recruitment software; however, the platform required the team's payroll manager to spend hours each week manually entering data and interpreting awards.
"It was not a system you would expect of this day and age," Kirstie said.
"There was no automation, so we spent a lot of time doing things manually, which often led to a lot of double handling."
The search for an all-in-one system
Frustrated with the efficiency of their systems and processes, TLH Recruitment went out in search of a platform that would streamline their business. They were drawn to foundU after realising the all-in-one benefits that it could provide.
"One of the biggest reasons we chose foundU was that we don't have to chop and change between different systems just to get a job done – we can do it all in the one place," Kirstie said.
Once they had made their decision, TLH Recruitment enjoyed a collaborative implementation – a process they say opened their eyes to the ease and efficiency of the foundU platform.
"We had someone from the implementation team run several training sessions with us, but all-in-all the system is really self-explanatory and user-friendly," Kirstie said.
Reducing workforce management by 80%
Since implementing foundU, TLH Recruitment estimate they have reduced the time they spend each week on onboarding, scheduling and payroll by as much as 80%.
"It has made our jobs so much easier, and freed up so much time for us to focus on our customers and candidate care," Kirstie said.
"The onboarding module means that candidates are not spending an hour-plus in the office doing their onboarding – they can do it in about 20 minutes before they come in. And we don't have to be constantly chasing them – the platform handles all of that for us."
The automation of the platform, particularly that of the foundU Clock app, has also allowed them to streamline their day-to-day operations.
"Operations and payroll all talk to each other through the system," Kirstie said.
"For example, if somebody approves a shift through the rostering module it automatically goes through to payroll. In terms of our clients, they can upload timesheets to the one system, or they can use the foundU Clock app on-site which flows directly to payslips and payroll."
The platform has even made a huge difference for their clients by streamlining rostering and giving them more time to focus on site management.
"Being able to have clients as operational users of the platform has been really beneficial," Kirstie said.
"They have the ability to log into the platform, review the rosters we have created and approve them – there's no need for back-and-forth emails to resolve issues. They don't need to manually create and email us timesheets or spend time ensuring up their clock-in systems match up. Everything Is done in the one place, which frees them up to manage their teams and what they're doing on-site."
But Kirstie says none of this would be possible without the ongoing support from the foundU customer success team.
"We have a go-to guy – I always give him a great rap," Kirstie said.
"We have monthly meetings, but in between he always answers my calls and gets back to me quickly on things. It's really helped us from a customer success point of view, because we're kept up to date with the latest features and new ways of doing things, which he guides us through."
TLH Recruitment are enjoying the all-in-one benefits of the foundU platform and aren't planning on switching to another platform anytime soon.
"All-in-all, it's an amazing service we get from foundU," Kirstie said.
"One of the biggest challenges is finding one system where you don't have to have to integrate with other rostering or payroll software. All those extra things can quickly get very confusing and expensive to manage."
"The great thing about foundU is that you don't have any of that. It's an all-in-one system, you only pay for one system which works out cheaper than other systems. Plus, foundU does everything – rostering, time clock, onboarding, work management, payroll – everything."
"It's really a no-brainer, because it really makes life a lot easier."
Want to know more about foundU? Book a Demo.