At foundU our mission is simple.
We empower our customers to manage their complex workforces with accuracy, efficiency and confidence.
A little story of success
The foundU fable begins with one little labour hire company and a lot of belief - that there is a better way to manage shift-based, casual and contract workforces.

foundU began life as a job offer system but in just seven years it has evolved into Australia's only all-in-one workforce management platform.

Committed to customer success, foundU empowers managers to onboard, schedule and pay their workforce with seamless ease and accuracy.
We'll continue to develop the value of the platform for both employers and employees.
The platform's success and growth is down to a few key principles.
Firstly, we're completely committed to customer success. Not only do we have a responsive, knowledgeable, local support team, we also innovate continually in partnership with our customers.
Secondly, we've built an unrivalled pay calculator.
Thirdly, the all-in-one aspect of the platform provides a single source of truth - and this means ground-breaking efficiency, accuracy and compliance.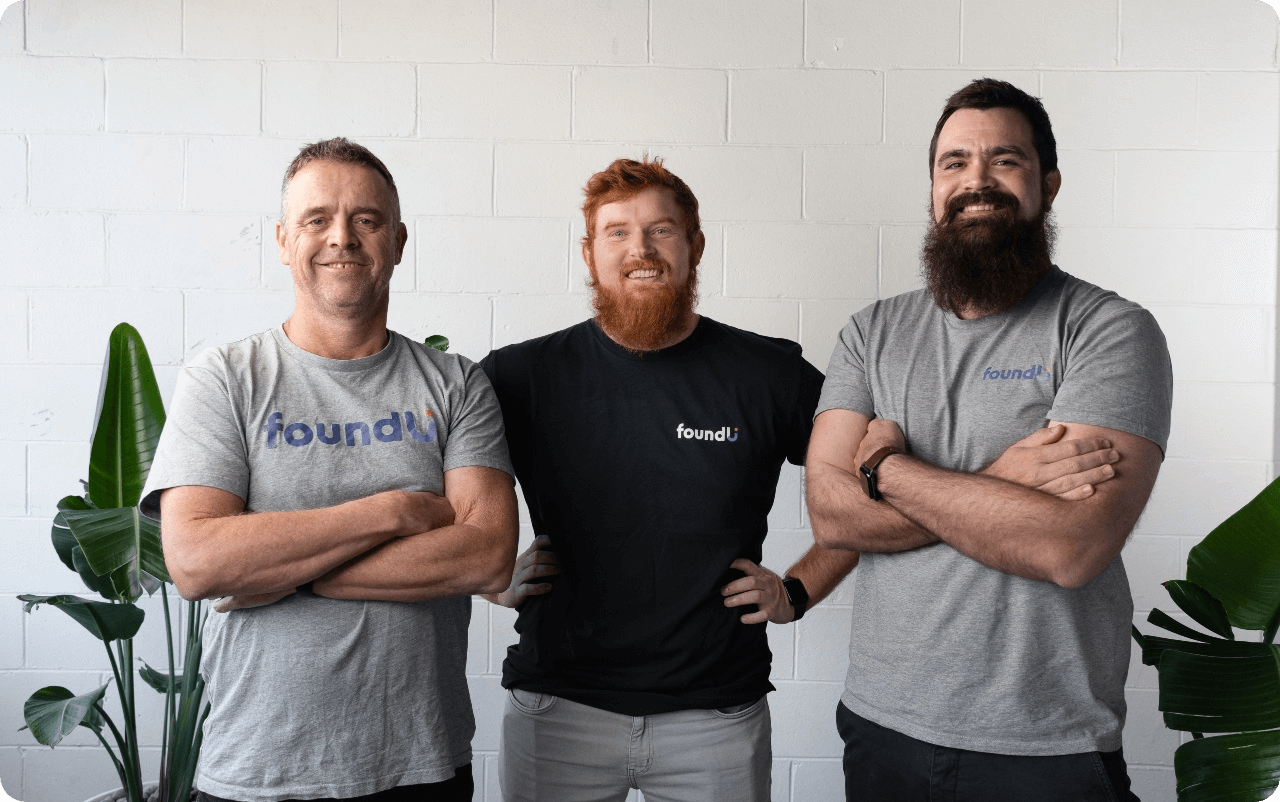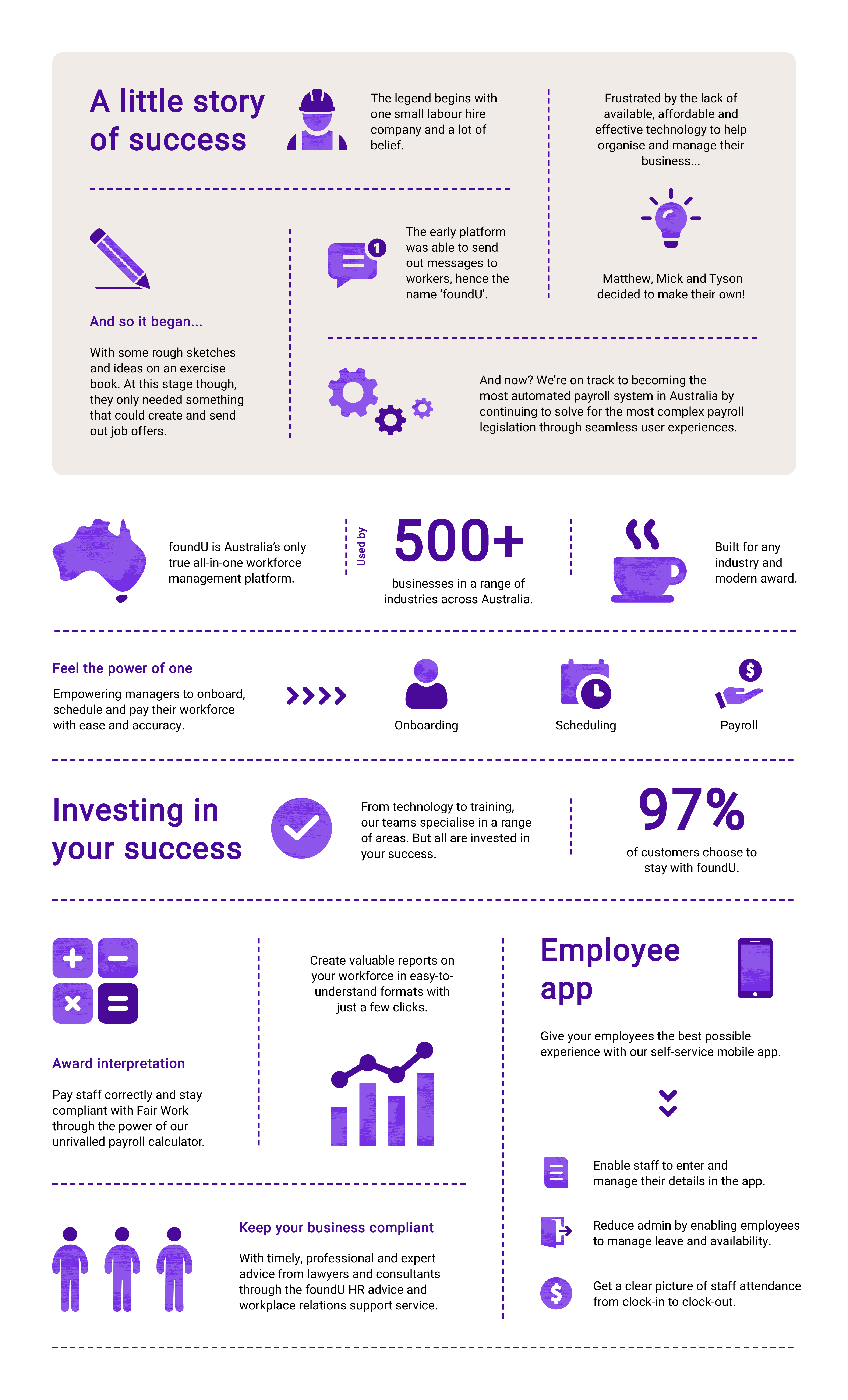 It's all about the people
foundU has a friendly, open, roll-your-sleeves-up culture. Our people believe in the product's purpose and impact, and love leadership's empowering style.
The mission we choose to accept? Empowering customers to streamline workforce management, and accelerate their business success.
See why our customers love us, read or write a review!
A single all-in-one platform
An all-in-one platform results in a reduced total cost of ownership for clients. It requires less training, no integrations, just one implementation and one system licensing fee.
It also means one single employee record driving real-time, streamlined analytics. No manual, retrospective, patchwork reports, just accurate analytics that optimise your business operations.
Single platform with flexible pricing
Get the features and setup you need for your business from day one.
Choose from three unique packages, all designed to suit your business and ensure you only pay for what you need.
Implementation the way you need it
Our team is on hand to help you transfer data, configure your platform and get up and running as soon as possible. Get the level of support you need from a dedicated implementation manager, or take the self-guided route for a straightforward setup - the choice is yours.
Whether you run a single-venue business, or manage a large complex workforce, you can have implementation just the way you need it.
Unrivalled pay calculator
Keep on top of compliance with our unrivalled pay calculator.

The most agile engine in the industry, the foundU native payroll interprets even the most complex of awards and EBAs in Australia's fast-changing legislative environment.

Intuitive and fully customisable, it can handle any pay calculation to ensure your staff get paid the right penalty rates, overtime, and allowances.
Dependable customer support
Enjoy the peace of mind of dependable support from our local customer success team.

Our team has empowered hundreds of Australian managers to leverage the potential of the platform to take control of their workforce management.

With an average 30-minute response time during business hours, it's no wonder customers are choosing foundU over other providers to accelerate their business success.
Built for Australian businesses
We're not just an Australian business – our platform is purpose-built for Australian businesses.

Unlike other platforms, foundU is a native, all-in-one system built and supported in Australia. We partner with you to ensure every enhancement to our platform addresses any complexities you face.

We do this to give you peace of mind. You'll have a partner dedicated to your interests.
Customer Stories
See why some of our customers chose foundU, and how they are using the platform to accelerate the success of their business.