Onboard your people with ease
Onboard staff with a single system and a single employee record. Ensure your business is compliant, using accurate data from start to finish.
Empower employees, free managers
Enable staff to provide the information, policy acknowledgements, qualifications and availability you need - all customisable to your business. Create multiple onboarding journeys customisable by position, setting requirements and conditions as you need.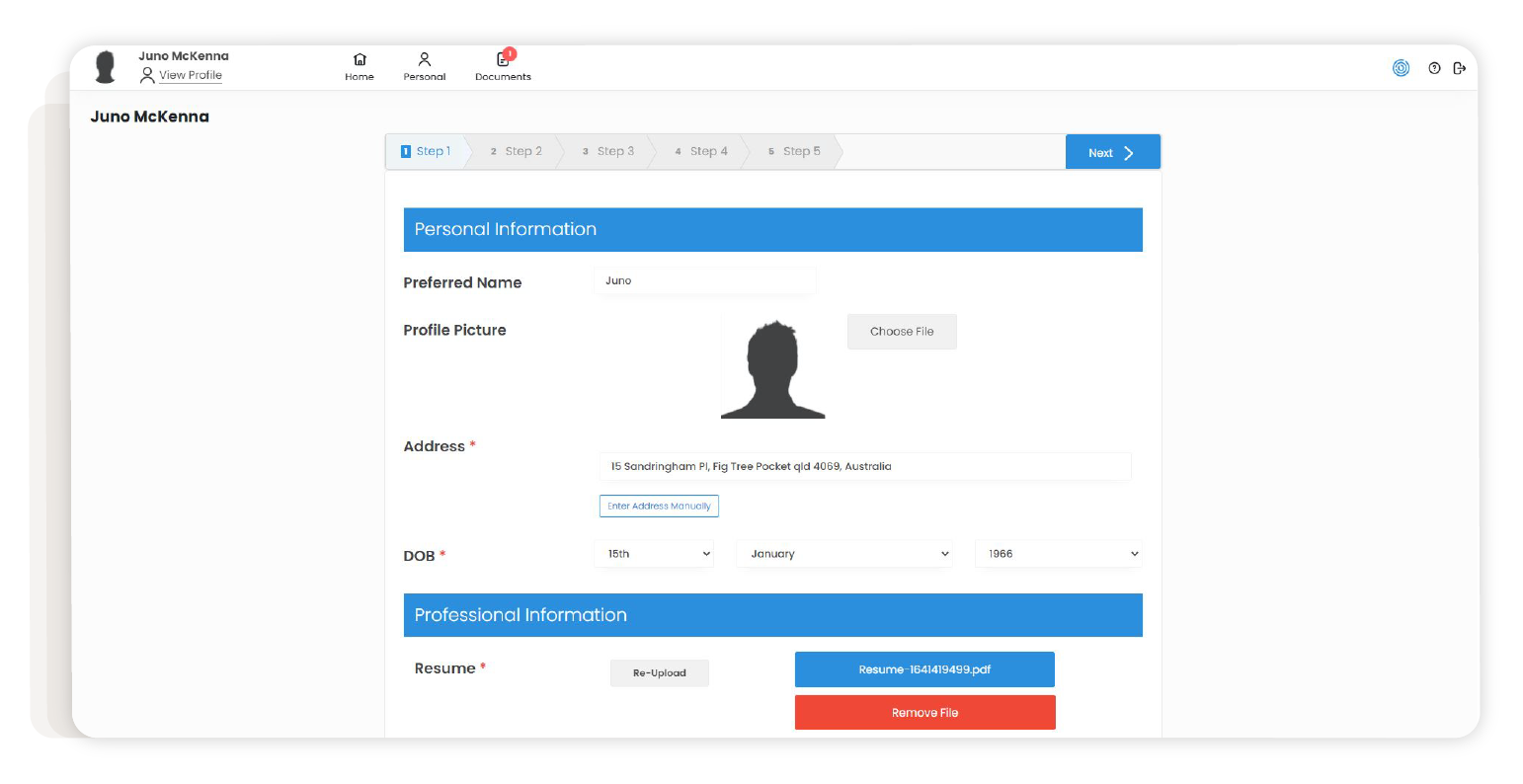 Smart, fast scheduling
Drive efficiency and profitability from a single-screen.
Generate schedules in seconds. Schedule the most appropriate, available people for each shift, while monitoring your wage cost in real-time. Share staff across venues, share schedules via the employee app and make adjustments in a snap. Use analytics to optimise costs and resources.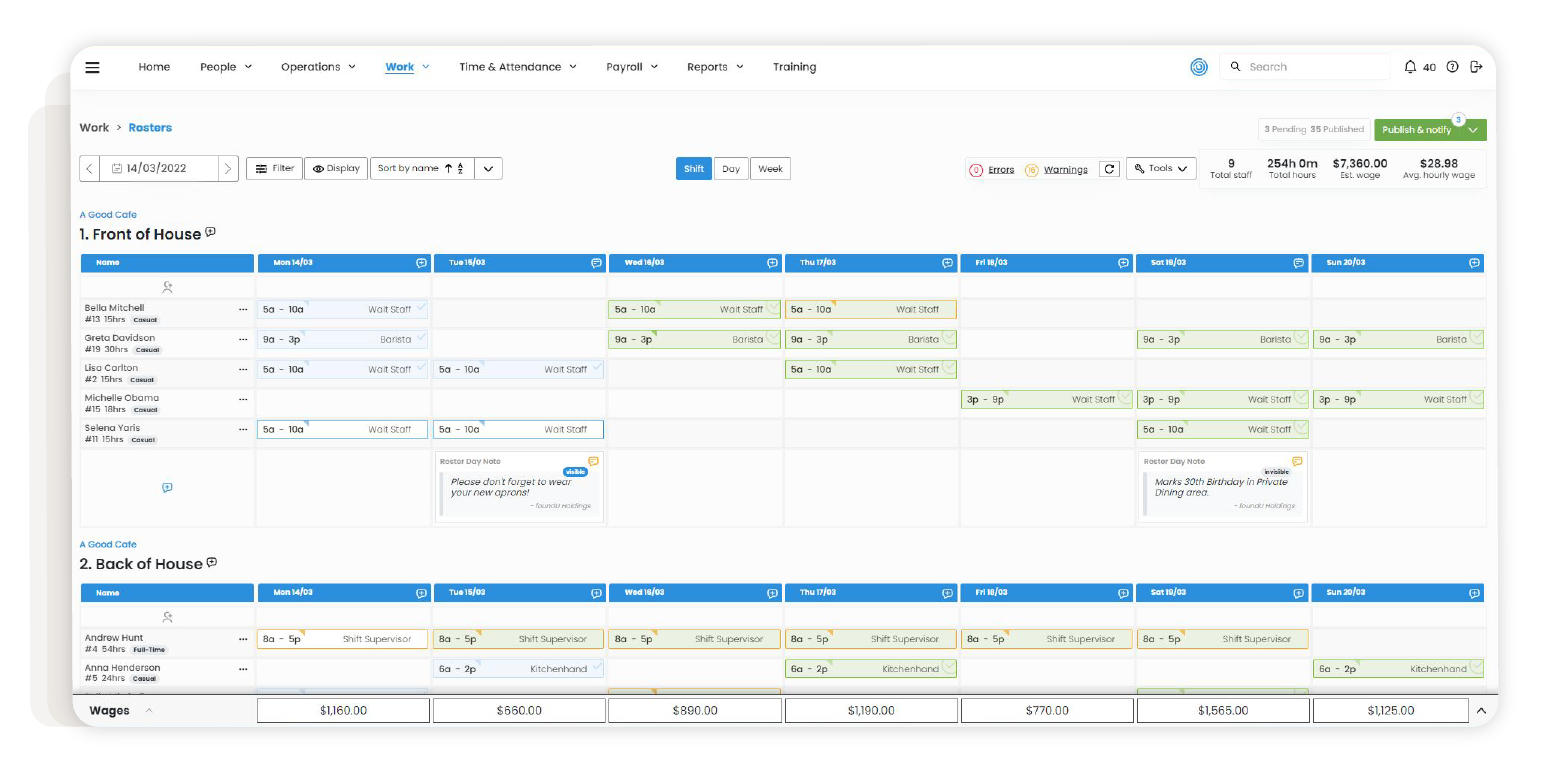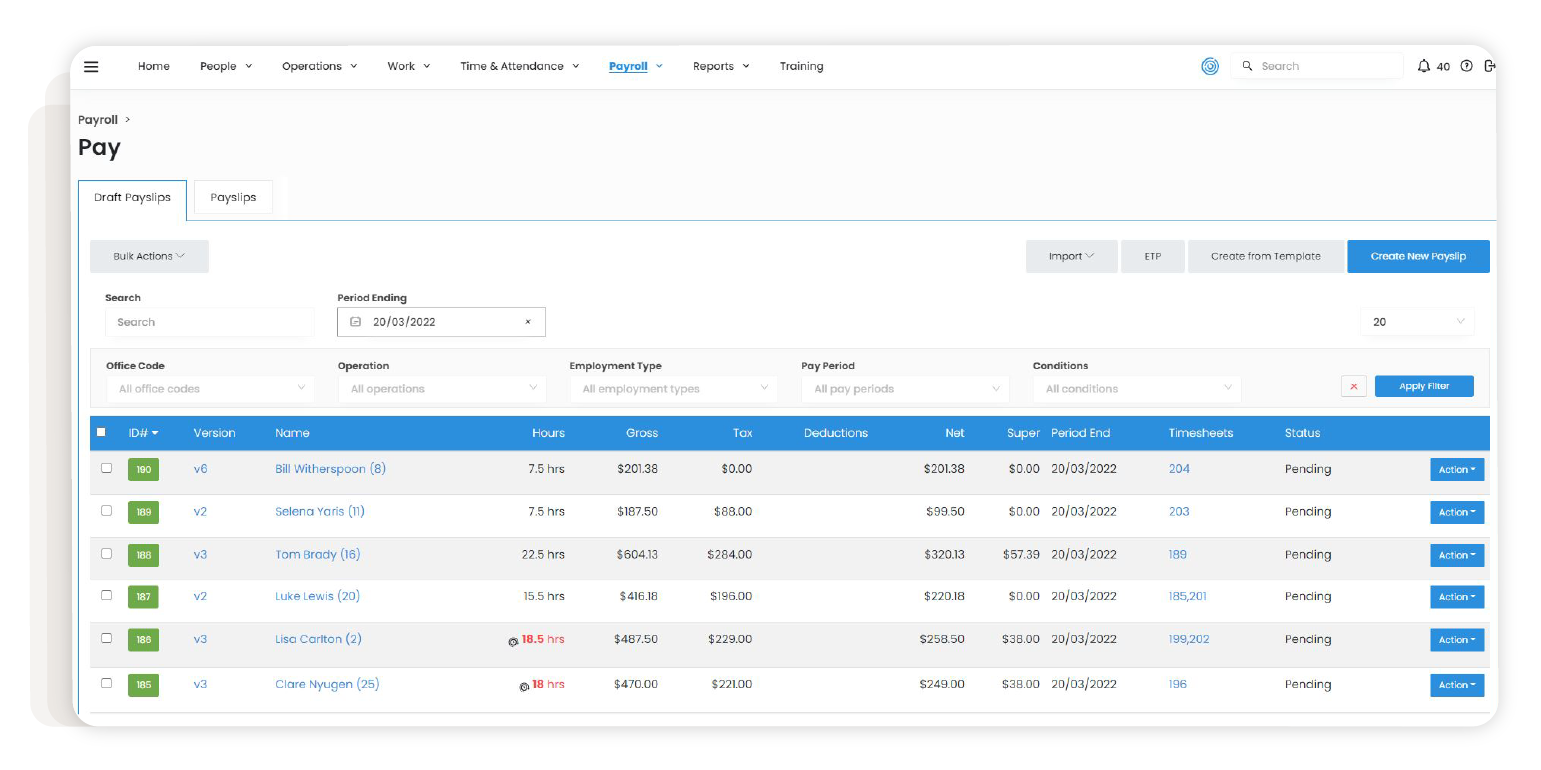 Compliant, data driven payroll
Experience our unrivalled pay calculator
Pay confidently every time. See your platform automatically pay the right amount, make the correct deductions and eliminate hours of admin. Reduce end-of-year stress with STP compliance and workflows. Get ongoing support around the latest award information in easy-to-understand formats.