Data-driven, one click payroll
Experience the kind of data accuracy, compliance and agility you can only get from an all-in-one system. When paired with collaborative implementation, your payroll calculator will serve up the right penalty rates, overtime and allowances, regardless of where, when and how staff work.

Forget about tracking legislation yourself. We closely monitor FairWork Australia changes, which we communicate to you in easy-to-understand formats. We also proactively assist you to make platform changes that keep you compliant.

The result? An always accurate, always compliant Australian payroll software for you and your team.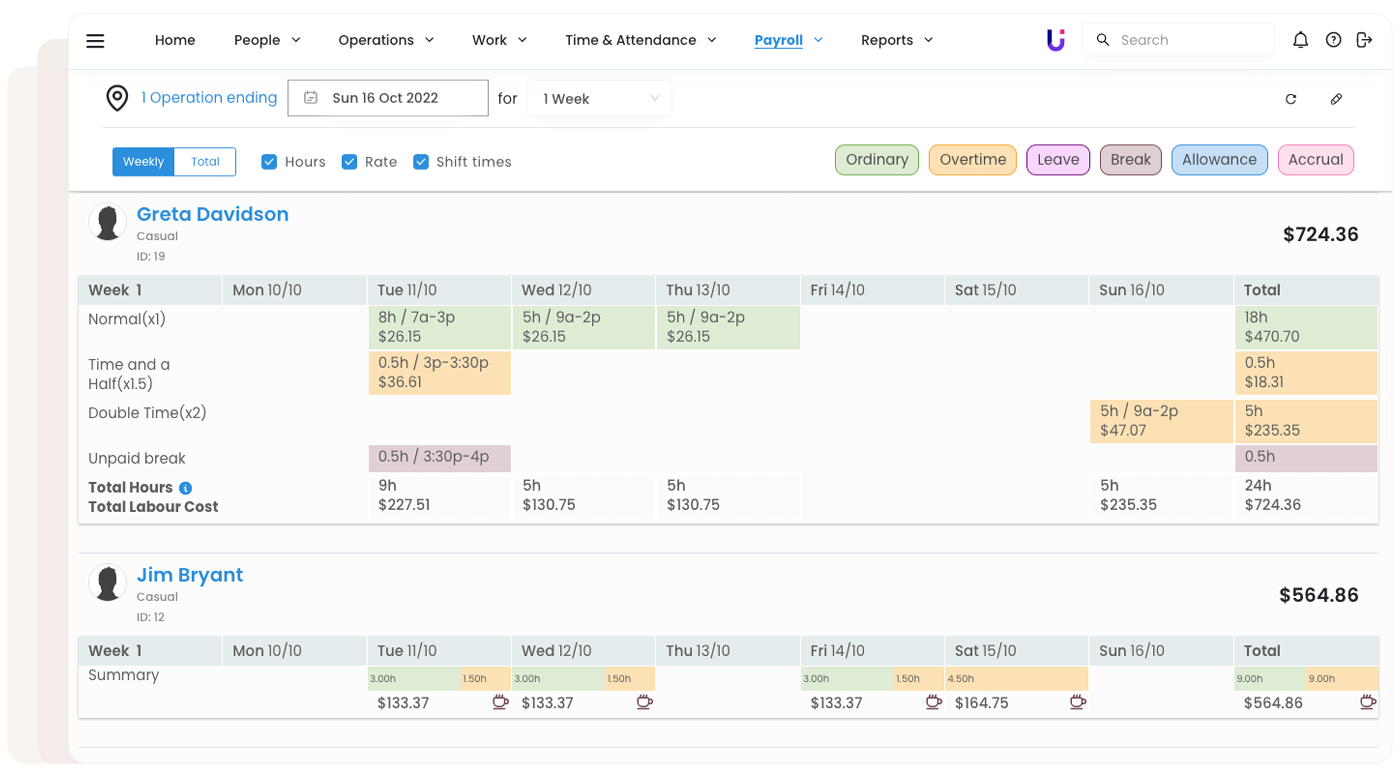 Easy position creation and testing
Create new compliant positions in minutes, under the correct award
Test new positions against any function e.g. timesheet with overtime - powerful, graphical presentation to easily see how everything works
Create EBAs from scratch in the system
Automated and fully supported compliance
Automate calculations of shift pay rates by time scheduled, allowances, deductions, custom accounts, location, overtime, plus any other special condition unique to your award
Receive updates around award implementation to assist you to make any changes required when legislation changes
Seamless rate rise changes
Use the foundU rate rise tool, which allows you to seamlessly schedule and update your modern awards and agreements to the correct wage from your chosen effective date
See updated charge out rates and their impacts immediately (labour hire customers)
Earned wage access
Sometimes people need to meet life's demands before their regular payday. foundU's earned wage access functionality enables you to offer early access to earned wages to employees, in a responsible way.
foundU's all-in-one platform means there's no need to pass data through multiple systems. You and your employees can see and do everything in the same system. Drawdowns are calculated on real data of an employee's available pay - not estimates, which makes it accurate, responsible and prevents employees from having to borrow or extend their credit.
Payroll processing is unaffected, the platform simply calculates the remaining balance of pay to be administered. No extra cost, hassle or issues for you.
Data-driven, fully compliant payroll software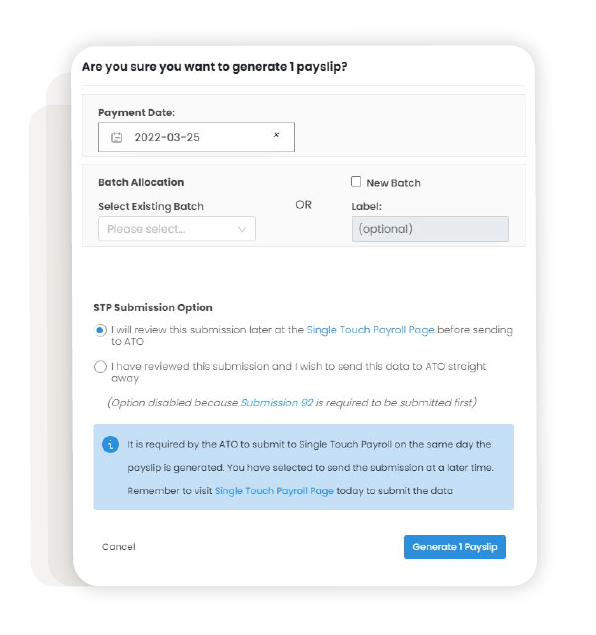 End of financial year relaxation
Reconcile Single Touch Payroll data with payroll in seconds
Easily reconcile payroll data for end of financial year, and finalise payment data for the Australian Taxation Office
Communicate easily with employees
Super simple superannuation
Let the platform calculate super amounts owed, process in batches whenever and however you pay, via Beam integration (or clearing house of your choice) direct into employee accounts
Avoid huge fees for late payments
Enjoy peace of mind that that your platform is Single Touch Payroll and SuperStream compliant, with employee superannuation paid via clearing house
Complete control over data
Create and export your own custom journals
See all past payments and easily access historical data for reporting
Export your payroll data as and when you need it for your business