Optimised end-to-end recruitment without the cost
Don't pay to onboard new employees and more again to process payroll. Our single, all-in-one platform helps you reduce admin and save costs. Visit our pricing page for more information.
foundU helps you hire the right people - both one at a time or at scale. With a streamlined candidate experience, including a permanent job passport for candidates, you can optimise your hiring operations, get a bird's-eye view of the entire process, and collaborate with colleagues through hiring activities.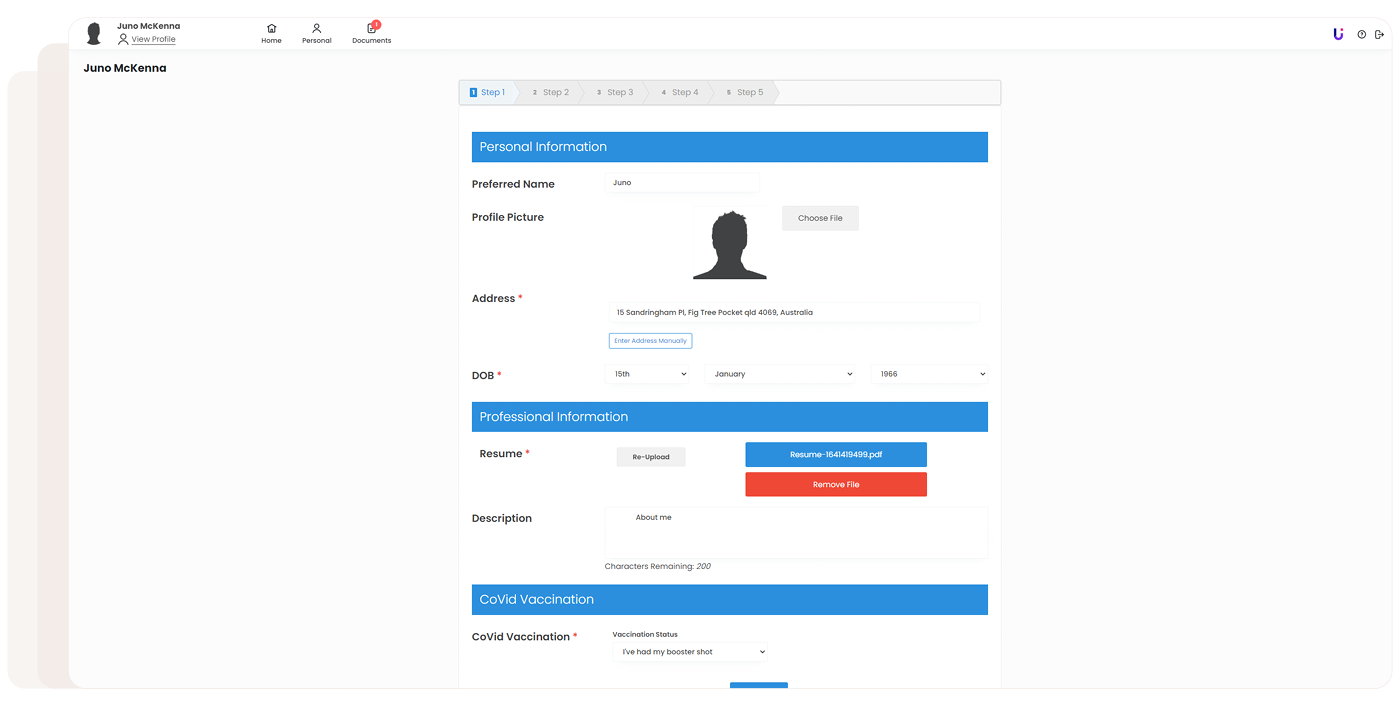 Attract the right people - fast
Create and publish jobs to your website
Review, track and filter applications, create shortlists
Complete jobs, notify candidates
Automate VISA checks and onboard seamlessly
Get automated VISA checks to verify applicant status
Invite successful candidates to onboard directly in the platform - no need for a separate manual employee profile
Improve collaboration and productivity
Set up hiring teams for efficient collaboration
A single source for all employee data. HR, Operations, Finance… all using the same platform to reduce admin, errors and improve efficiency.
Onboard like a boss
When you hire, a single employee record progresses from recruitment to onboarding. No double-ups or paper wrangling. The foundU onboarding software also frees you from admin by enabling employees to enter all of their required details directly into the app, creating a seamless employee onboarding experience.
Customise your onboarding to request the right documents and details from the start. Set positions up to automatically transition on employee birthdays or time frames of your choosing. Enable the platform to notify you of expiring VISAs, nudge people for missing bank details - every detail that you need to run a compliant operation.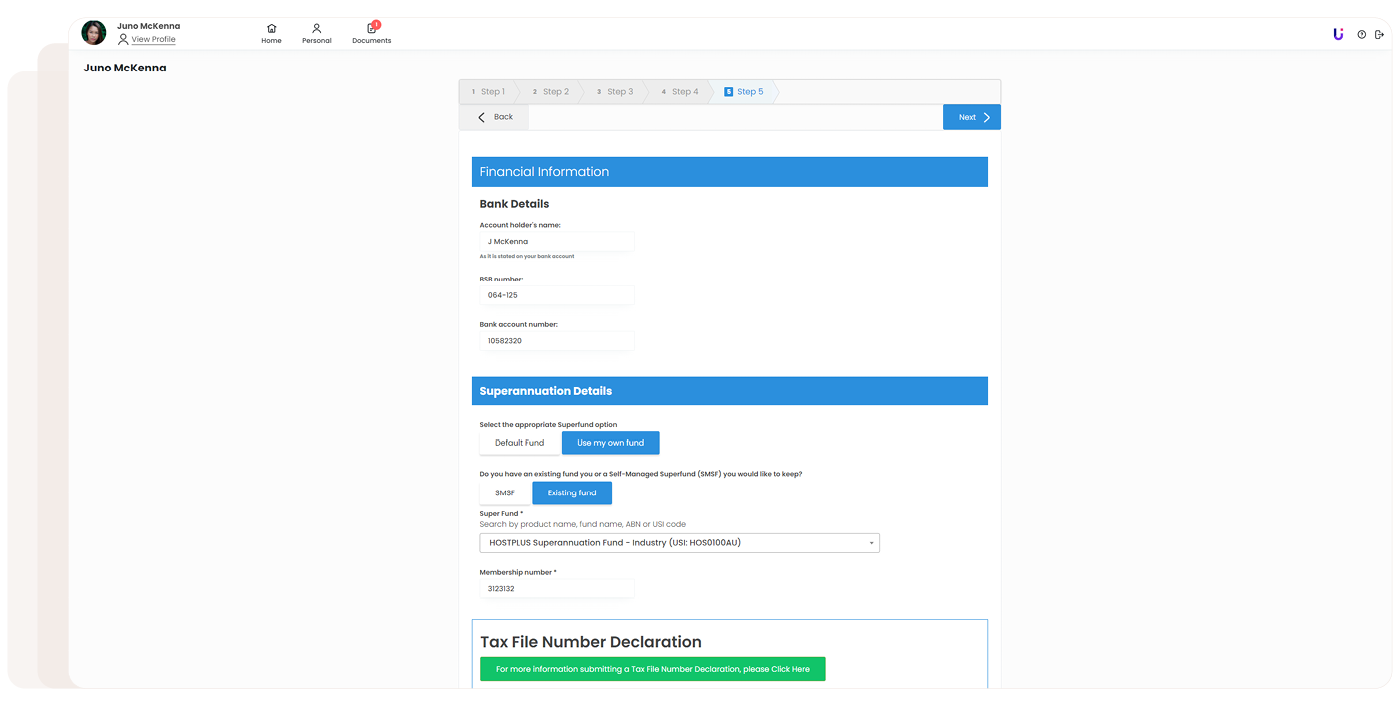 Employee-to-platform inputs
Reduce errors and admin by enabling employees to add their data into the platform securely
Allow employees to upload essential licences and certifications
Send notifications to staff and managers when documents need to be updated or qualifications need to be reviewed
Customisable onboarding process
Request employee availability at recruitment or onboarding stage
Customise onboarding to request any document or detail your business requires
Choose from a document library and have employees digitally sign employment contracts to speed up onboarding
Automated compliance you can count on
Report on expired qualifications and automate reminders sent to employees close to expiry date
Set up the platform to complete automated VEVO checks with instant feedback
Store policy and procedure status and vaccination status against employee profiles
Fully customisable. Fully freeing.
The foundU platform makes onboarding easy for you, your staff, and your candidates.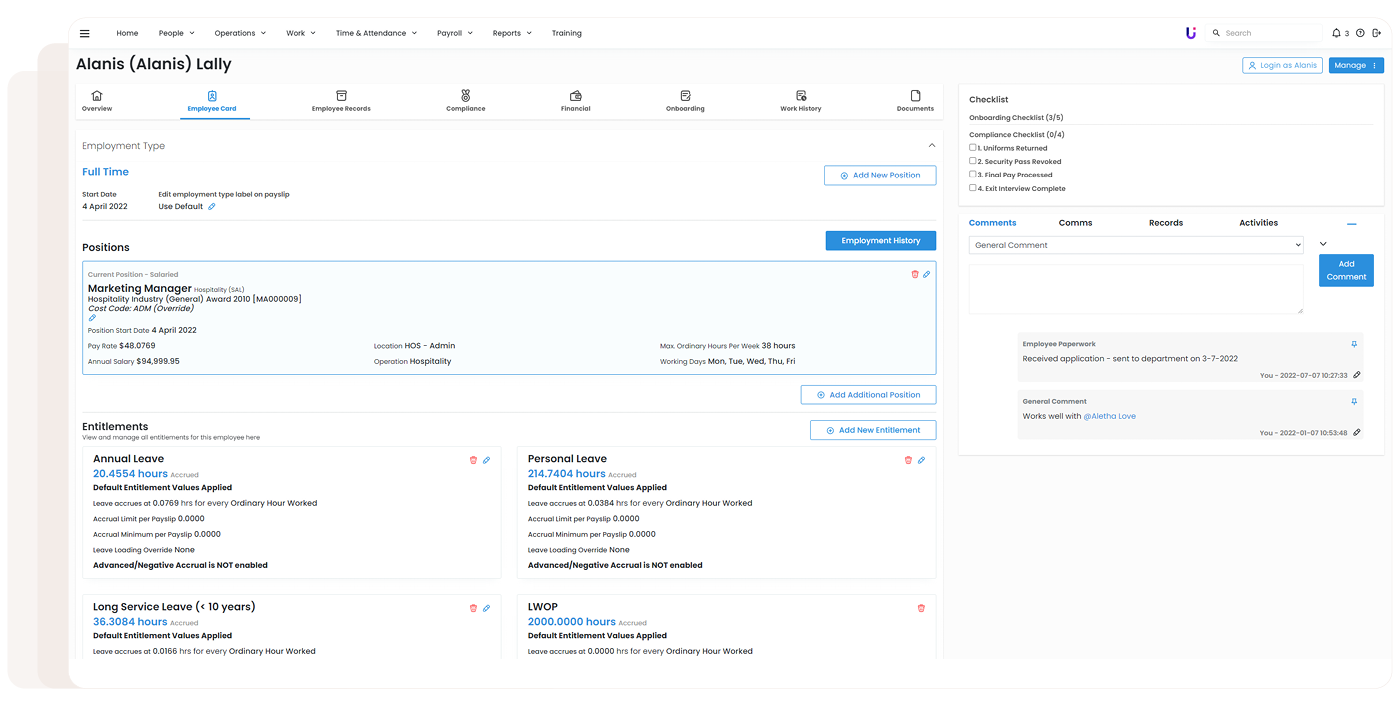 Convenience for everyone
Make life easy for employees with mobile onboarding
Customise your onboarding to suit your business needs
No chasing, tracking or forgetting
Incorporate compulsory courses or policy completion as part of your onboarding through LMS
Send one-click reminders to employees to complete onboarding
Fast and flexible onboarding
Create different journeys for different positions
Seamlessly move a new employee to onboarding direct from your talent pool
Easily reactivate previous employee profiles (e.g. seasonal staff)