Generate perfect schedules in minutes
foundU's single-screen scheduling tool shows employee availability and status at scheduling, making it a cinch to create and publish schedules for all.

Set budgets by day or week, then see and control your wage costs in real-time as you build your schedules. Copy previous schedules and adjust, or start afresh.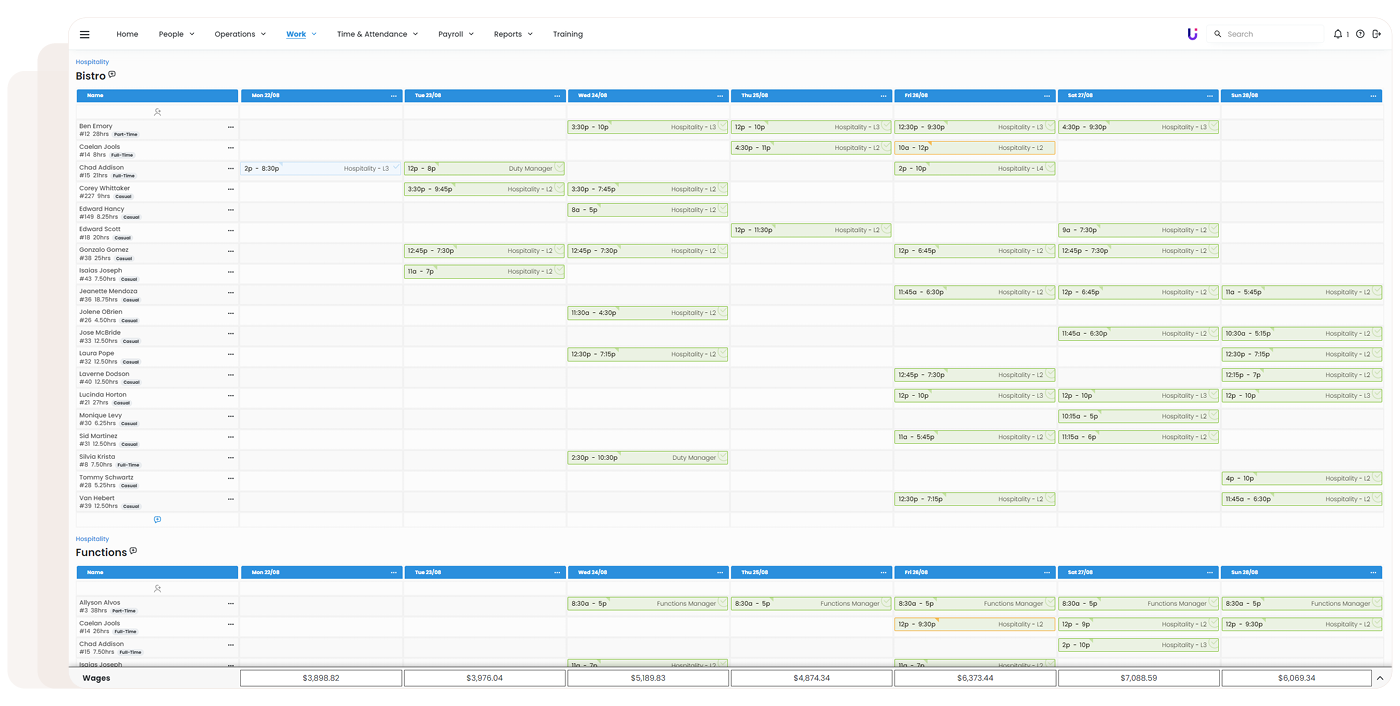 Create and share schedules in a snap
Create and publish schedules, make real-time changes and find replacements with ease
See staff positions and availability across venues
See and manage wage costs, make quick adjustments as needed
Save any rosters you have built as a template and use it for future weeks

rosters you've built as a template and load it into a future week
Communicate easily with staff
Share schedules with staff, via the app or SMS
Offer shifts to employees and watch your schedules automatically update as they accept or decline
Leave shift notes for staff on an individual or team basis
See everything on one screen
Have different position types available per person e.g. duty manager by day, server by night
Get overtime alerts before scheduling for optimised cost management
Get fatigue alerts when someone is overscheduled
Display age up to 21 - to see employees that have special conditions / restrictions
Optimise costs, reduce admin
Getting staffing levels just right is no picnic. With foundU, you can forecast wage costs and staffing levels for future days, shifts and events.
Our all-in-one platform provides data you can count on. Analyse staff and sales patterns to optimise profit performance. Analyse your data by group or by site. Average your six weeks of sales performance into one, then upload it into the platform for forecasting your daily, hourly and weekly staffing needs.
You can even export a list of people who started in a particular week and use it to schedule compliance and welfare checks.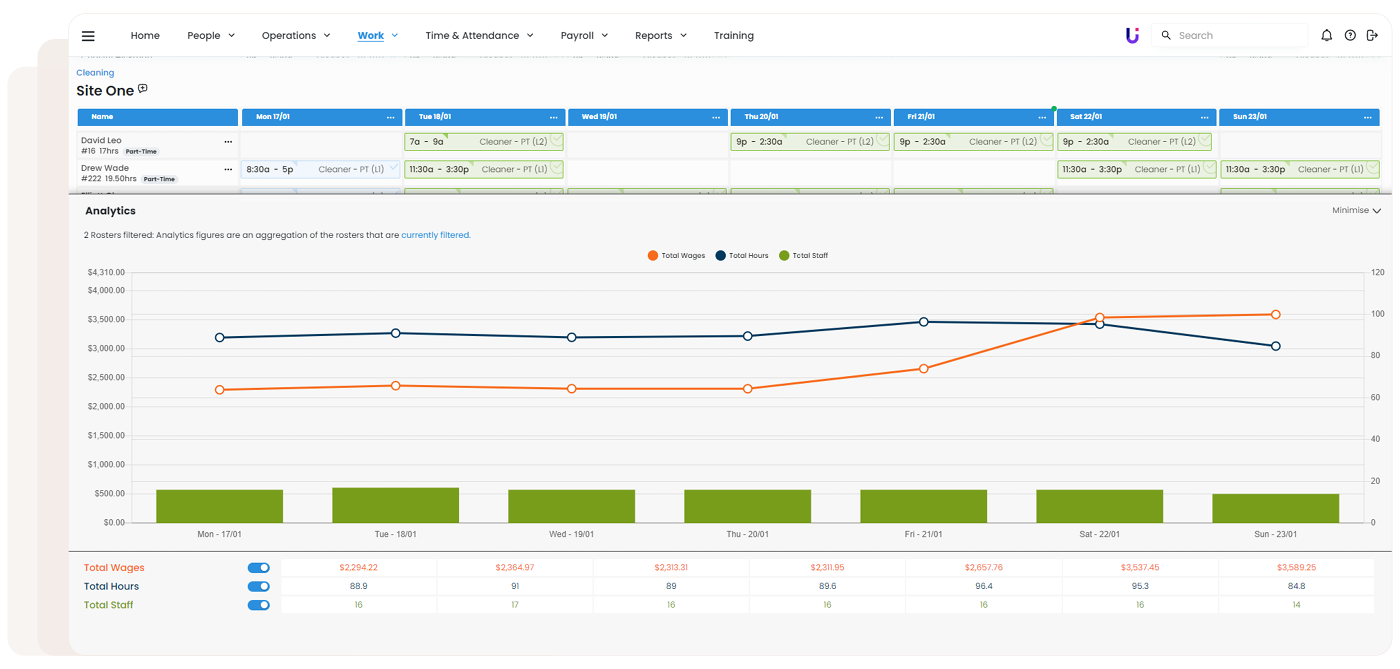 Analyse wage costs for performance
Estimate wage costs by day and week
See total staff hours by week and day
See total staff working week and day
View clock-in and clock-out information by staff member
See variances between schedules and employee timesheets
Customise or automate the tricky bits
Instantly approve shifts to generate a payslip and to ready payroll
Set up custom restrictions on employee availability e.g. no more than 20 hours per week - alerts when hit limit
Set schedules by 'close time' vs named time
Set different clock in/clock out rules by location
Give employees the app they really want
A mobile app is essential for shift, contract or casual workforces. Giving employees clear and early information on work availability, shift offers, pay and more, helps them organise their life around work, and work around life.

Empower employees to self-administer timesheets, update details and keep themselves qualified. Reduced admin burden on you, greater accountability and convenience for them. Win / win.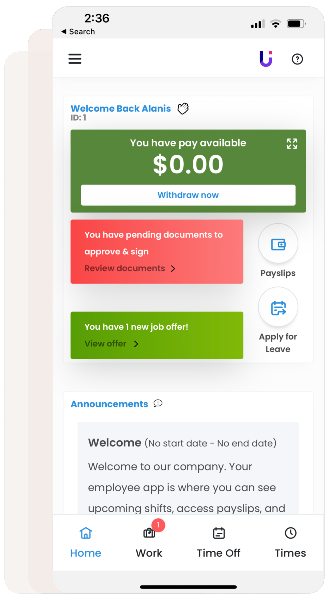 Employee-to-platform entry
Clock in and out for shifts or submit timesheets instantly
Clock in and out for shifts from different devices that instantly synchronise
Update details, availability, super or tax details any time
Apply for leave through the app
Staff access from anywhere
See upcoming shifts/shift offers and accept/reject
Get SMS notifications of relevant shift offers
Document agreements or acknowledgements
Get alerted to update training or qualifications
Manager control for accuracy
Record break times accurately
Turn on geo-location for accurate time and attendance tracking
Suspend an employee temporarily to prevent them from being scheduled