A single system to power your team
Set up schedules and staff rosters

Notify and confirm shifts

Communicate changes to employees

Use a range of clock-in options to suit your business

Customise the clock in process with input fields

View staff at work and quickly spot gaps in real-time

Automate and customise shift approval processes

Build accurate payslips thanks to our powerful award engine

Interpret modern awards and agreements, pay accurate overtime rates and more

Manage payroll with ease and accuracy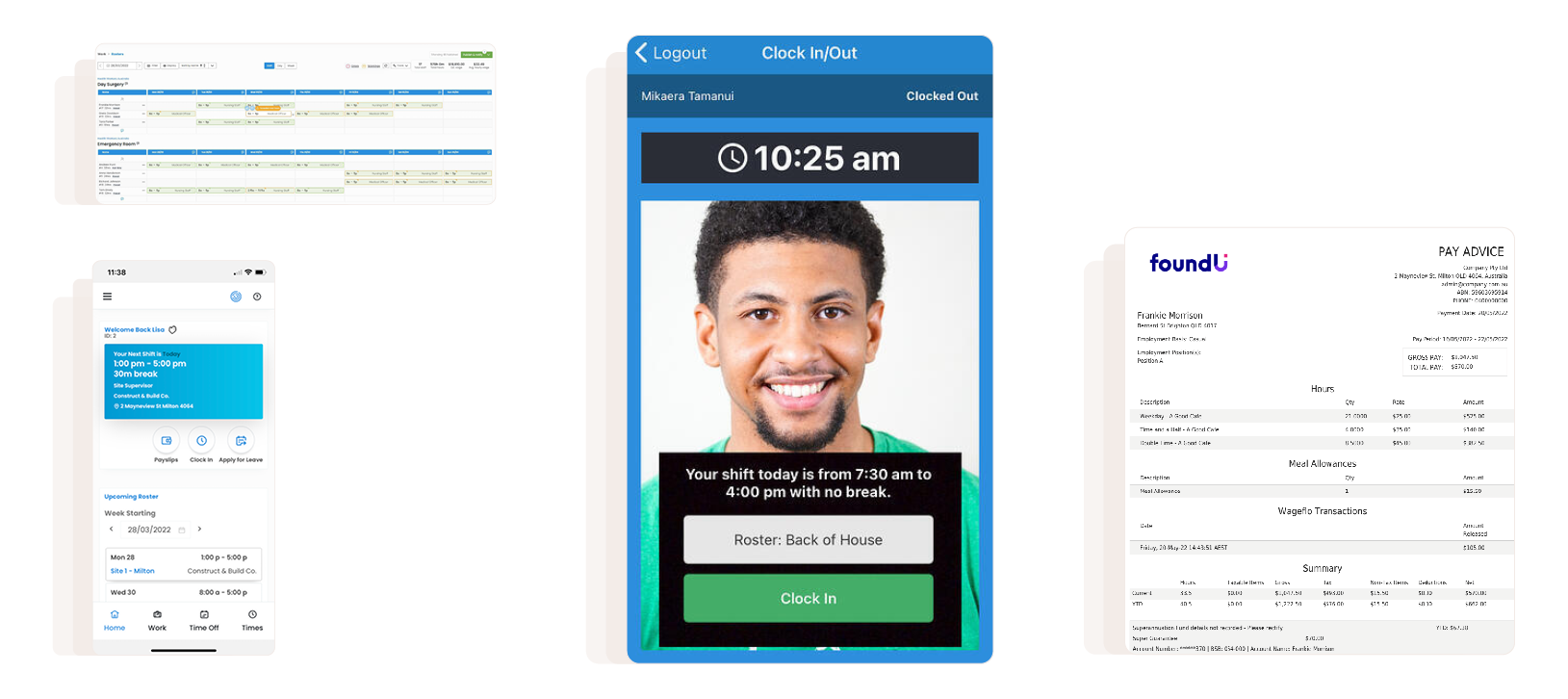 Use geo-location for greater accuracy
Accurately track time and attendance by switching on geo-location tracking features, while ensuring employees can easily clock in and out for shifts.
Implement geo-location boundaries and enable employees to clock-in/out through the employee app when they are on-site

View time and attendance logs to see where employees are clocking in and out from

Set specific thresholds to enable automatic shift approvals for easy payroll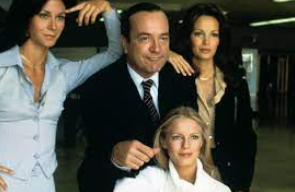 Touchless clock
Let your employees clock in and out of shifts using a QR code. Provide a safer option in higher traffic environments or where hygiene is critical.
Quicker, safer, and easier

Flexible options. Use the QR code or Employee App

Seamlessly linked to reporting and payroll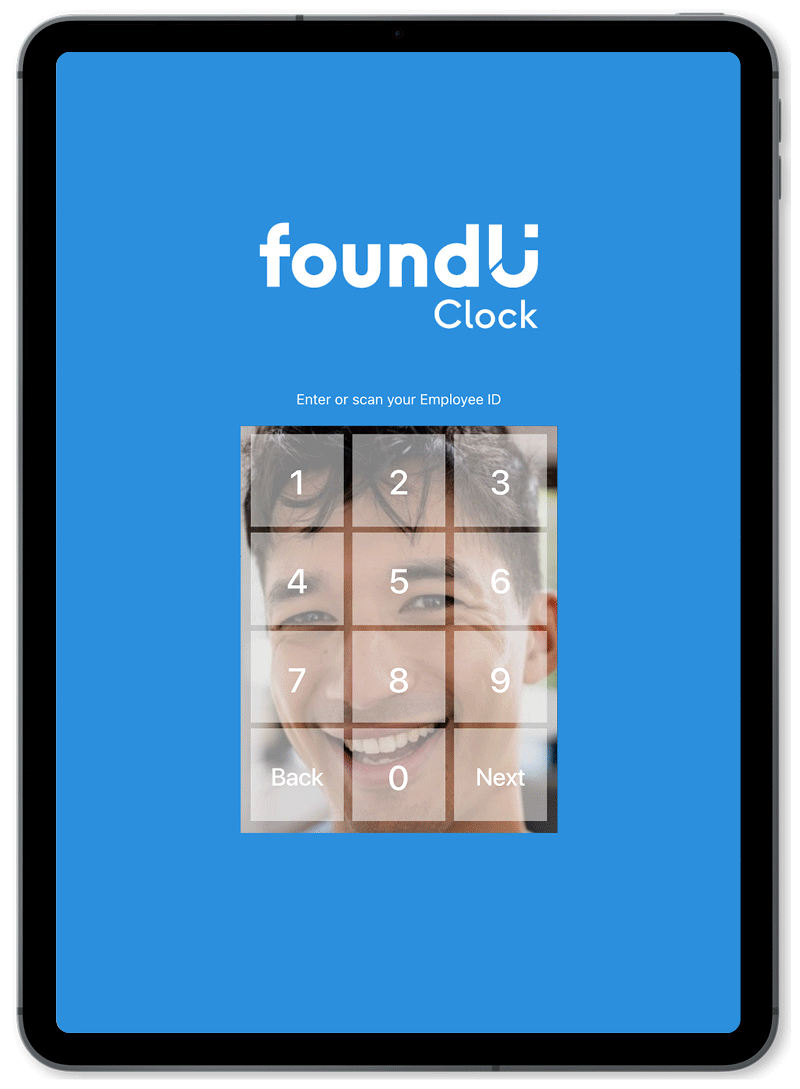 Get a clear picture of staff attendance
Install the foundU Clock app on iPads throughout your business to always ensure the correct employees are working.
Capture an image of staff at clock-in/out to eliminate time theft and buddy punching

Access live logs of all employee clock-in/out details, including photos and geo-location tags

Configure clock-in/out settings by client or operation to automate your shift approval processes, including rounding, snap-to-roster times, auto-approvals and more

Capture notes directly from staff, reasons for clocking in early or late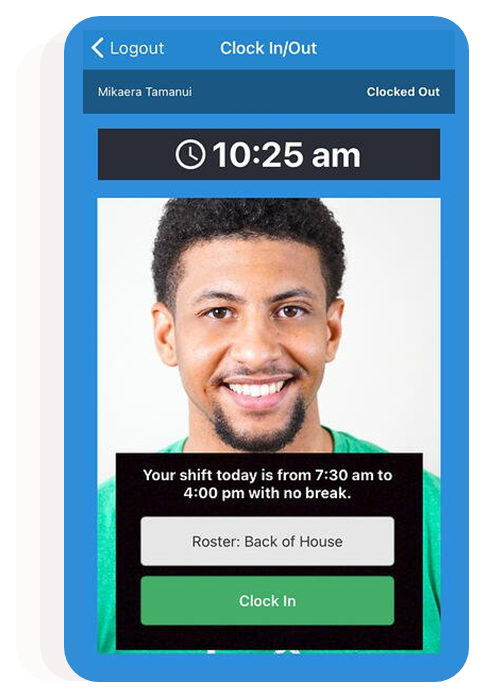 Keep staff updated no matter the location
Ensure staff are up-to-date and engaged with the latest workplace information and company announcements, no matter their location.
Share announcements with staff via the employee app or SMS

Offer shifts to employees and watch your schedules automatically update as they accept or decline

Leave shift notes for staff on an individual or team basis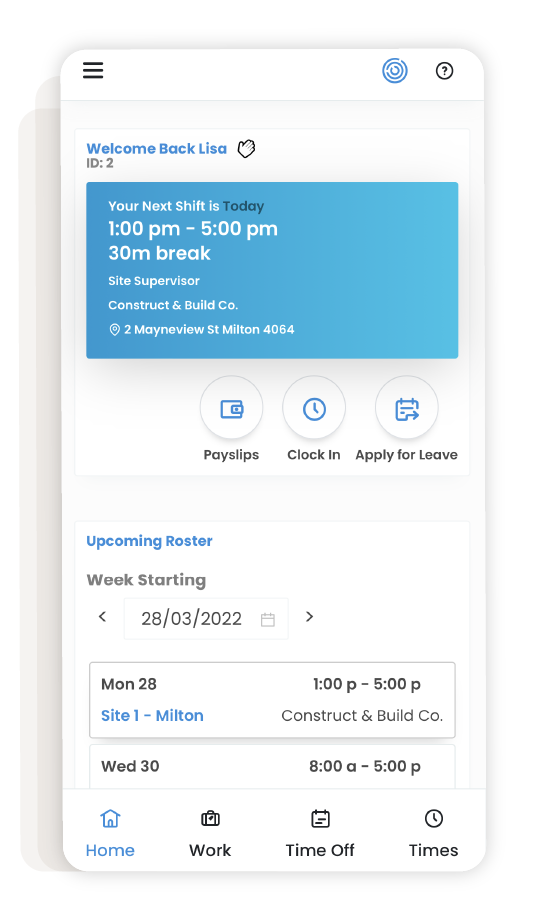 Approve shifts with ease
Use a centralised view to see all your employee shifts and scheduled times. Make changes and edits easily before approving (or declining). Process all shifts for payroll quickly with bulk actions.
Approve time worked to be paid

Decline shifts not to be paid

Edit the times that your employees should be paid

Add an allowance to an employee's shift

Adjust the break duration of the employee

Apply leave to a shift, such as personal leave

Change an employee's position

Change the schedule that the employee worked on

Lock shifts so that no more edits can be made while payroll is processed

Report on staff hours worked across multiple cost centres in the same day using shift costing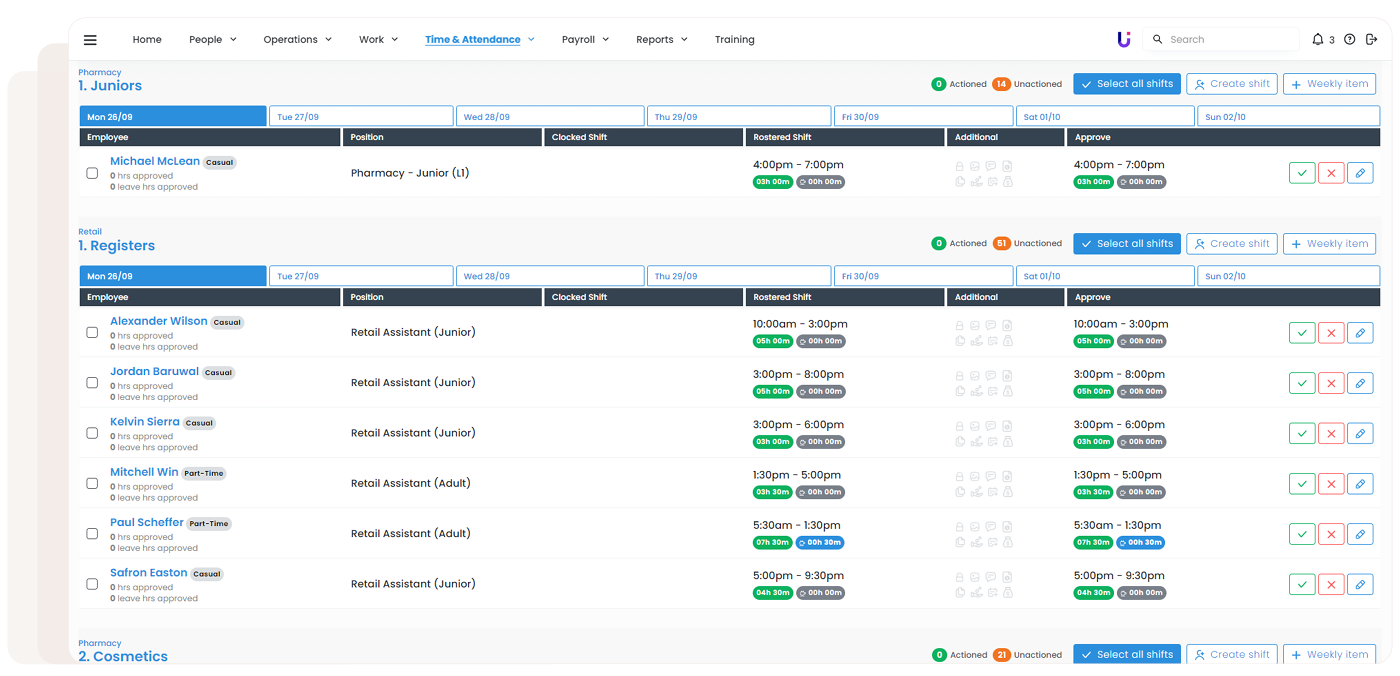 Automate payroll without integrations
Avoid additional data entry or complex integrations with third-party time and attendance software. Compare time and attendance data against schedules, then approve shifts for automatic payroll preparation.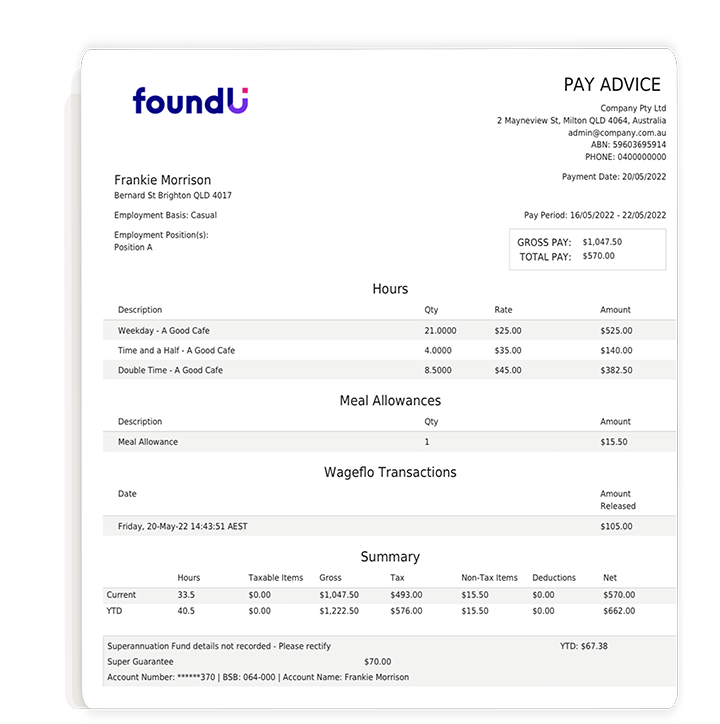 Why Australian businesses use our time and attendance software
Features employees love
Enjoy the peace of mind of timely and accurate pay
Save time on completing and submitting timesheets
Clock-in/out for shifts, from the same or different devices, and submit timesheets instantly
Designed for managers
Set different clock-in and clock-out rules by location
Turn on geo-location for accurate time and attendance tracking
Instantly approve shifts to generate a payslip and to ready payroll
Use image capturing at clock-in/out to eliminate time theft or buddy punching
Use time and attendance data to monitor lateness or no-shows
"Operations and payroll all talk to each other through the system. Clients can use the foundU Clock app on-site... if somebody approves a shift, it automatically goes to payroll."