Flexible services when you need them
It's great knowing you're already using the most powerful and agile all-in-one workforce management software in Australia. With our automated and integrated payroll system, staying compliant and paying your staff is a piece of cake.
So what happens if you need a little extra help?
Introducing foundU Payroll Services.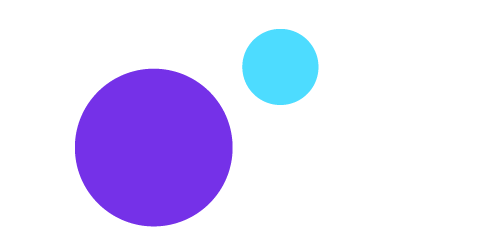 Payroll
The foundU team can assist in processing your payroll on an ad hoc or ongoing basis depending on your requirements.
This means we can cover your team when your payroll administrator goes on leave, or step in to act as your payroll function on a long-term basis.
Administration
Need some help with a big administrative task? Don't have the time to get your data in order? foundU Administration Services can help.
Useful for general and advanced administration task like setting up rosters, restructuring platform setups or end of year reconciliations.
Training
To assist your business with changing over to foundU, we have included training as part of your journey.
This allows your business to hit the ground running with our foundU starter inclusions.
For those looking for more, we also offer additional Paid Training options.
"Having foundU process our payroll for us is fantastic given that we have a lot of complexities related to using different Awards/Enterprise agreements."
Frequently asked questions
What are payroll services?
If you can't cover major aspects of payroll processing internally, our team can assist, whether that's a temporary situation or a longer-term solution.
We can do your payroll checks and pre-processing approvals, manual payroll edits, generate your payroll and send payslips to your employees, post-payroll reporting, adjustments, back pay, terminations, bonuses, and other out-of-cycle payments – all documented.
We'll leave it up to you to submit your STP and interpret Awards. If you need workplace support services check out our HR advice offer.
What types of administration support can you help me with?
We can help with a range of tasks of varying complexity. It all comes down to your needs and which package you wish to purchase.
Here's a non-exhaustive list:
Settings and positions in employee profiles

Set up Rosters, Rates books and Operations

Organising data and shifts/times for parallel pay runs

Set up Awards

End of Year reconciliations

Restructuring platform setups

Prepare data for audits and reporting

Set up and apply allowances

Updating Onboarding flows
What do custom training services include?
As a user of foundU you already have access to a wealth of training resources including our online help centre, video library, webinars and visual guides. If you want to go a step further with tailored training options for your teams and business check out the options below:
Q&A Session
An online session shaped around specific questions submitted from your company relating to your platform.
Custom Training
An online or face-to-face session based on specific training needs that our experts will work with you to identify.
Using a copy of your own company data from the platform we'll create a resource summarising the session for all attendees.
How much do these services cost?
Prices are flexible and vary depending on the complexity of the request. Download the fact sheets for more information or contact us to explore options.
Talk to your Implementations or Customer Success Manager to explore initial questions and scope.
From there you'll complete a request form and go through a simple review process with an agreement at the end.
If you're new to foundU get in touch here.
How do I cancel services and additional support?
If you no longer require additional services and support, please contact the email provided in your agreement. You can also discuss with your Implementations or Customer Success Manager about initiating the cancellation request according to the terms of your agreement.