Handle leave management like a boss
Take control of your workforce's leave requests with our new and improved leave management tool.
See exactly who is on leave when creating or editing shifts to generate perfect schedules.

Approve or decline staff leave requests, including annual leave, personal leave, parental leave and more, one at a time or in bulk.

View forecasted leave balances at the time an employee requests leave.

Update leave requests on behalf of staff.

Add staff leave to your external calendar to see who is away without logging into the platform.

Manage public holiday pay for temp & perm staff.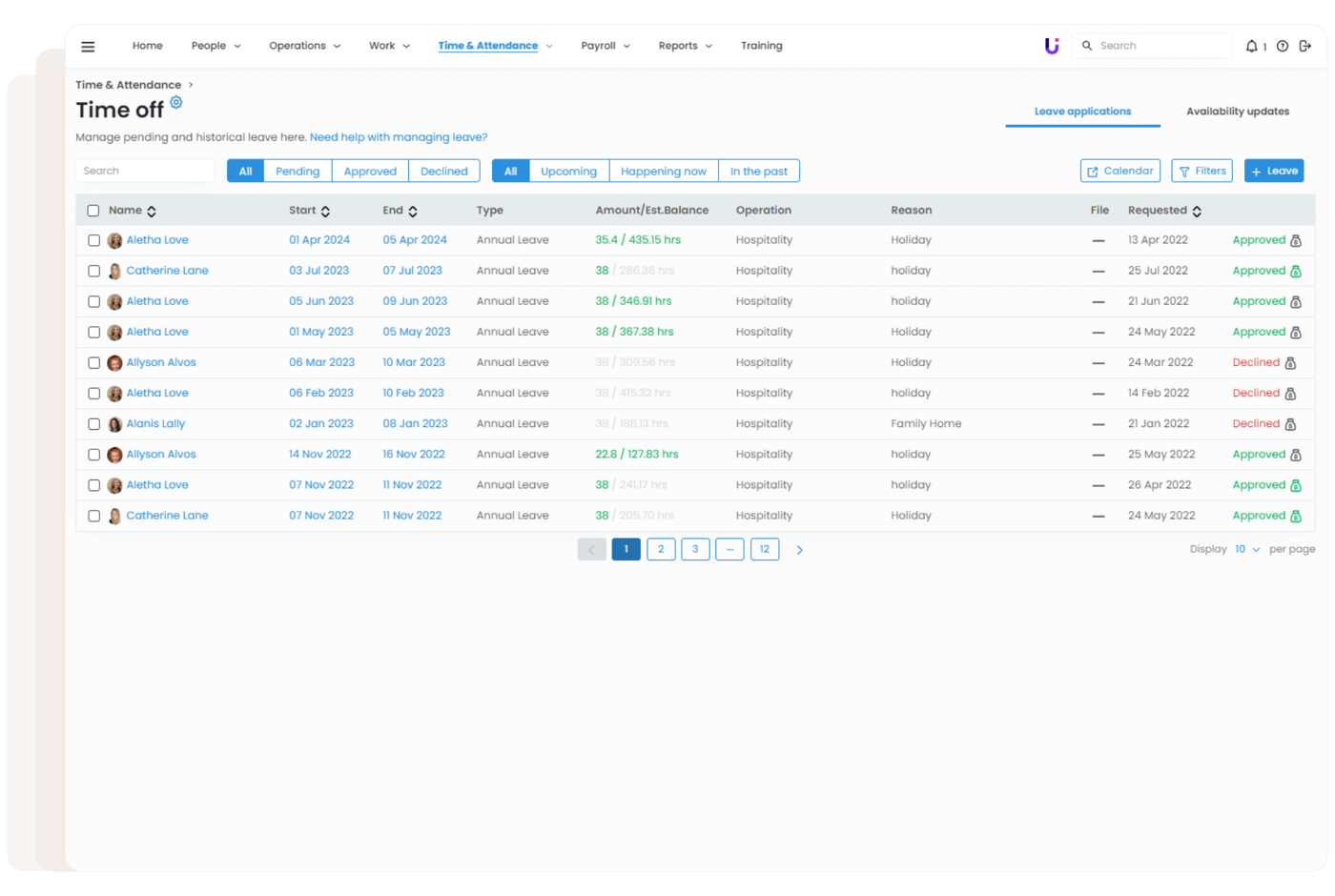 Get a clearer picture of employee leave
Uncover valuable insights with a range of leave management reporting options. Know exactly how much leave your staff have banked, see which staff are unavailable for scheduling, report on staff who have been calling in sick and more.
See how much leave you have paid your employees, grouped by operation and leave type

Forecast leave liability for any future date

See the net value of leave transactions within any given period

Create shared calendars to see who is on leave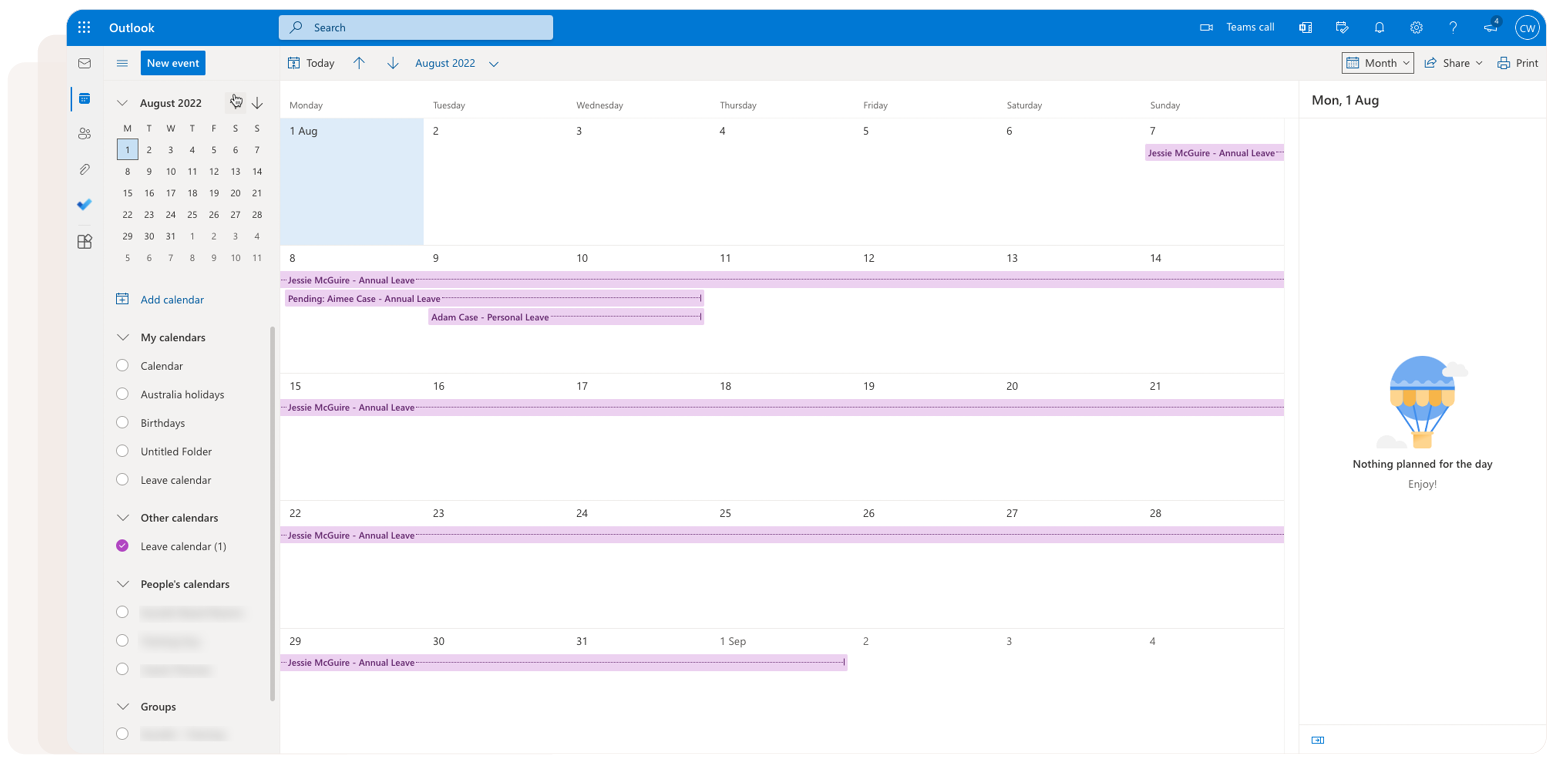 Empower staff to manage their own leave
Gone are the days of leave management on paper. Empower your employees to update their availability and request leave through the foundU employee app.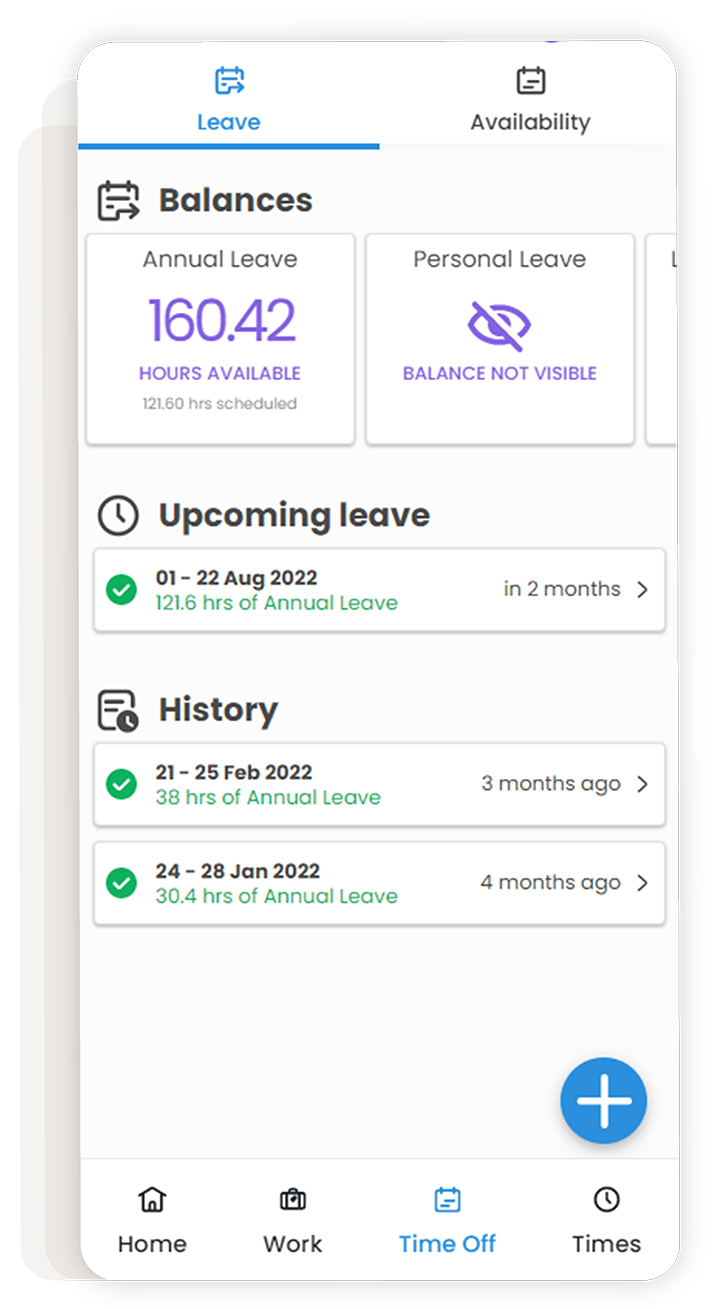 Forecast leave accurately
Enable staff to log in and check their leave balances, and forecast future leave balances for any given date
Confirm availability
Empower your new starters and existing employees to update and confirm their availability
Track leave requests
Give staff the ability to track their leave requests and receive notifications when leave is approved or denied