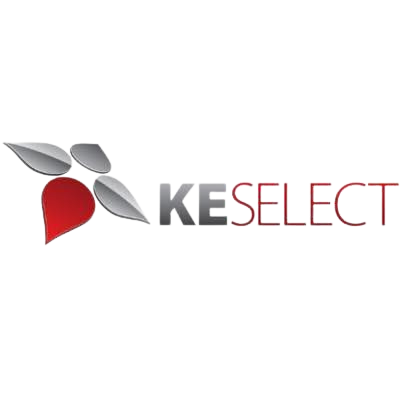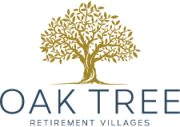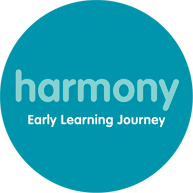 Streamline your workforce management
Hire the right people - fast

Onboard efficiently, inviting people to enter details and credentials you need to run a compliant operation

Schedule the most appropriate, qualified and cost effective people in minutes

Delight and retain people with a convenient mobile app. Communicate schedules, locations, whatever your people need, whenever they need, and e

nable people to clock in and out from the mobile app, submitting timesheets for instant approval

Pay people correctly, no matter their position, location, overtime allowances, deductions or penalty rates - all calculated and processed in minutes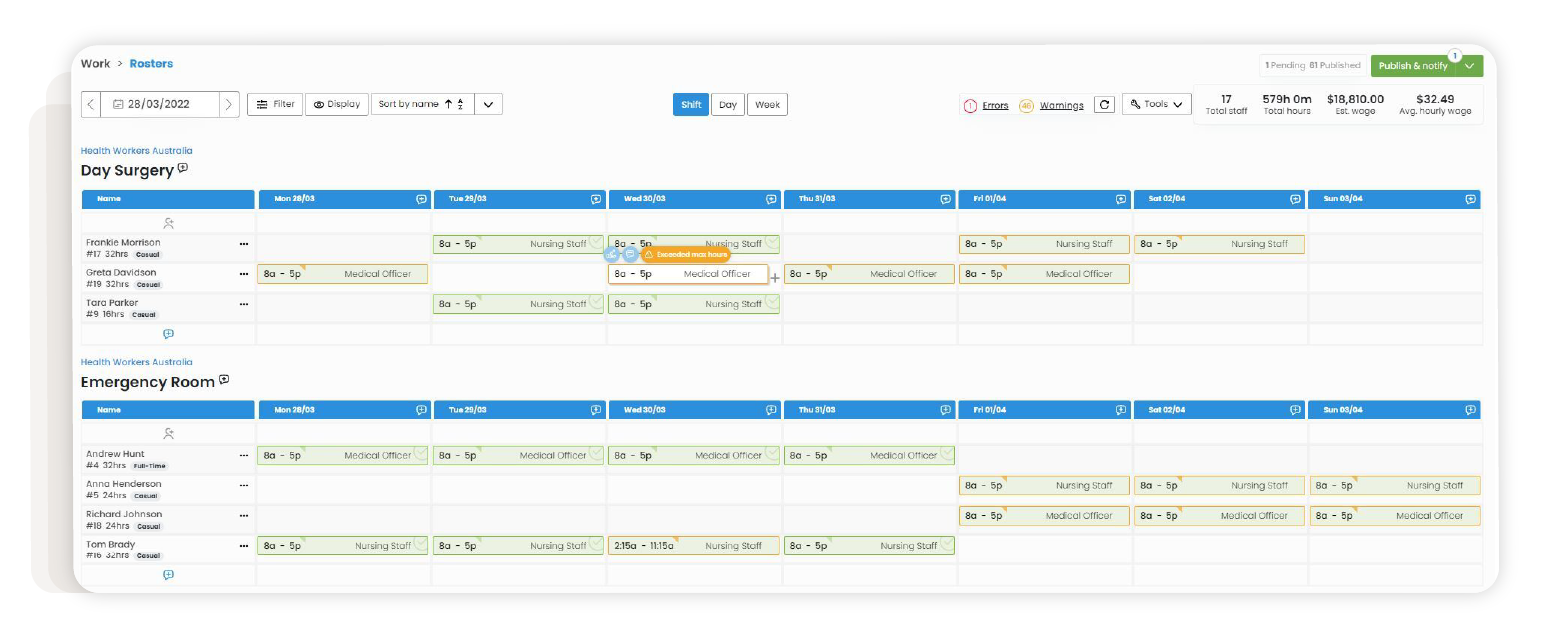 Fast, easy scheduling for the right staff to patient ratios
The more regulated an industry, the more complex it is to ensure the right staff with the right credentials are available at the right time. Yet, this is critical to your care outcomes.
Drag-and-drop schedules in minutes
See staff availability, positions and qualifications across locations for easy compliance and coverage
Be notified immediately when certifications are due to expire to ensure you're always scheduling fully compliant staff
Set budget and shift limits in schedules to match available staff with the right workload, for best quality of care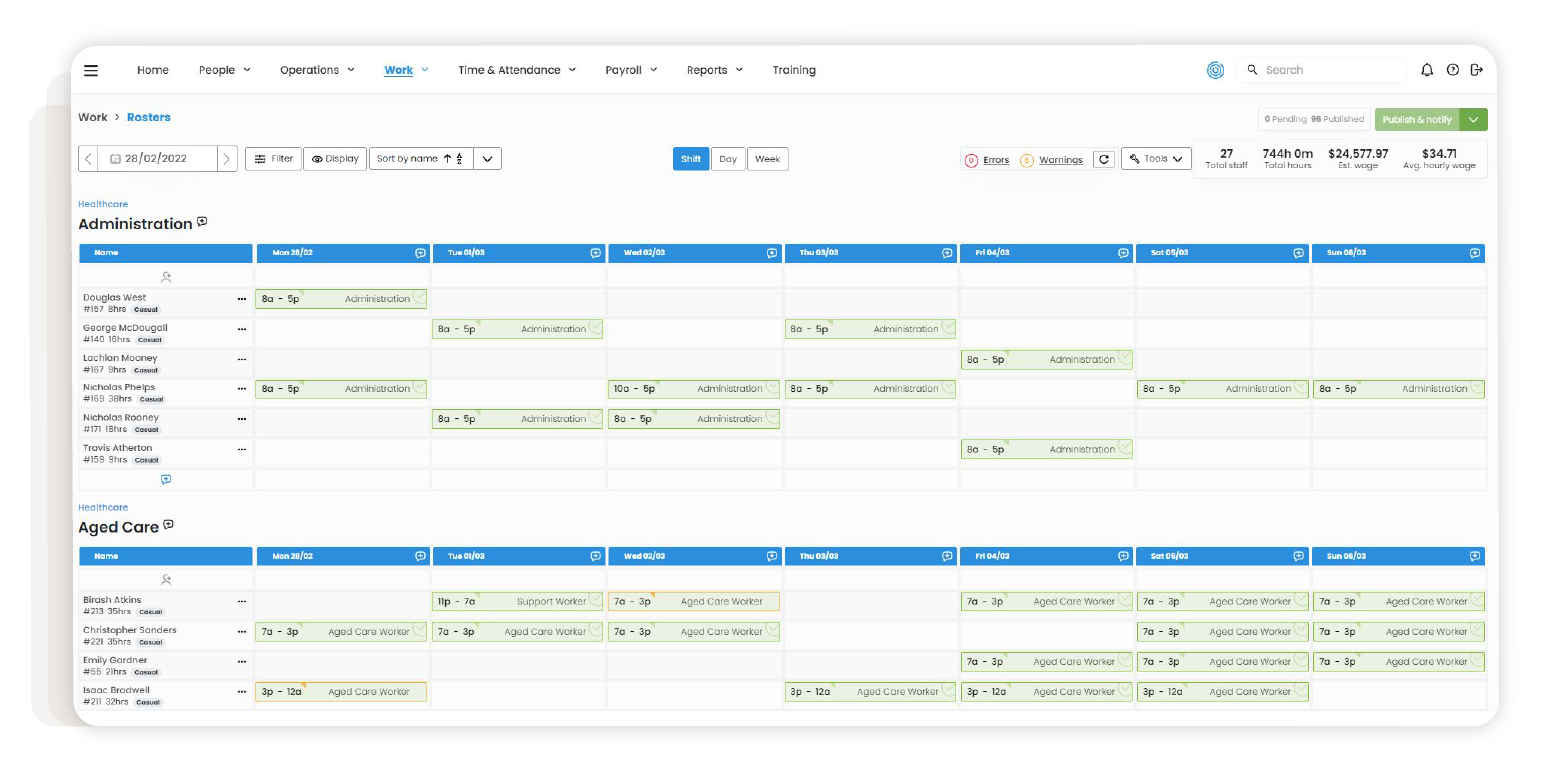 Pay calculations you can count on
Streamline payroll, turning hours of arduous, complex admin into minutes of accurate, compliant processing. Spend more time delivering high-quality care, and less time stuck in the office.
Stay compliant and automate every scenario with our unrivalled pay calculator

Create positions easily with schedule and payroll testing before processing

Ensure you are paying the right penalty rates, overtime and allowances with an automated system that supports compliance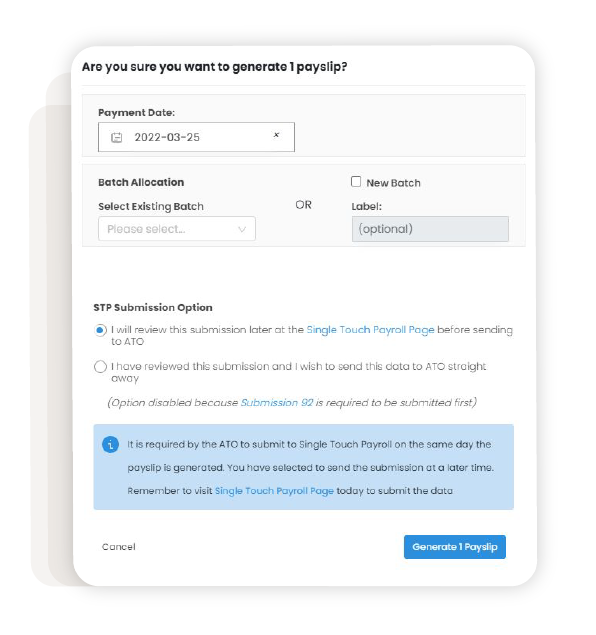 Employee-to-platform onboarding
Start new people at scale with an easy, seamless onboarding experience.
Enable staff to onboard directly into the platform - entering their availability, details and qualifications you need
Capture APRA registration checks, police checks, and NDIS worker screening, and receive notifications when due to expire
Update availability, super or tax details any time and apply for leave through the app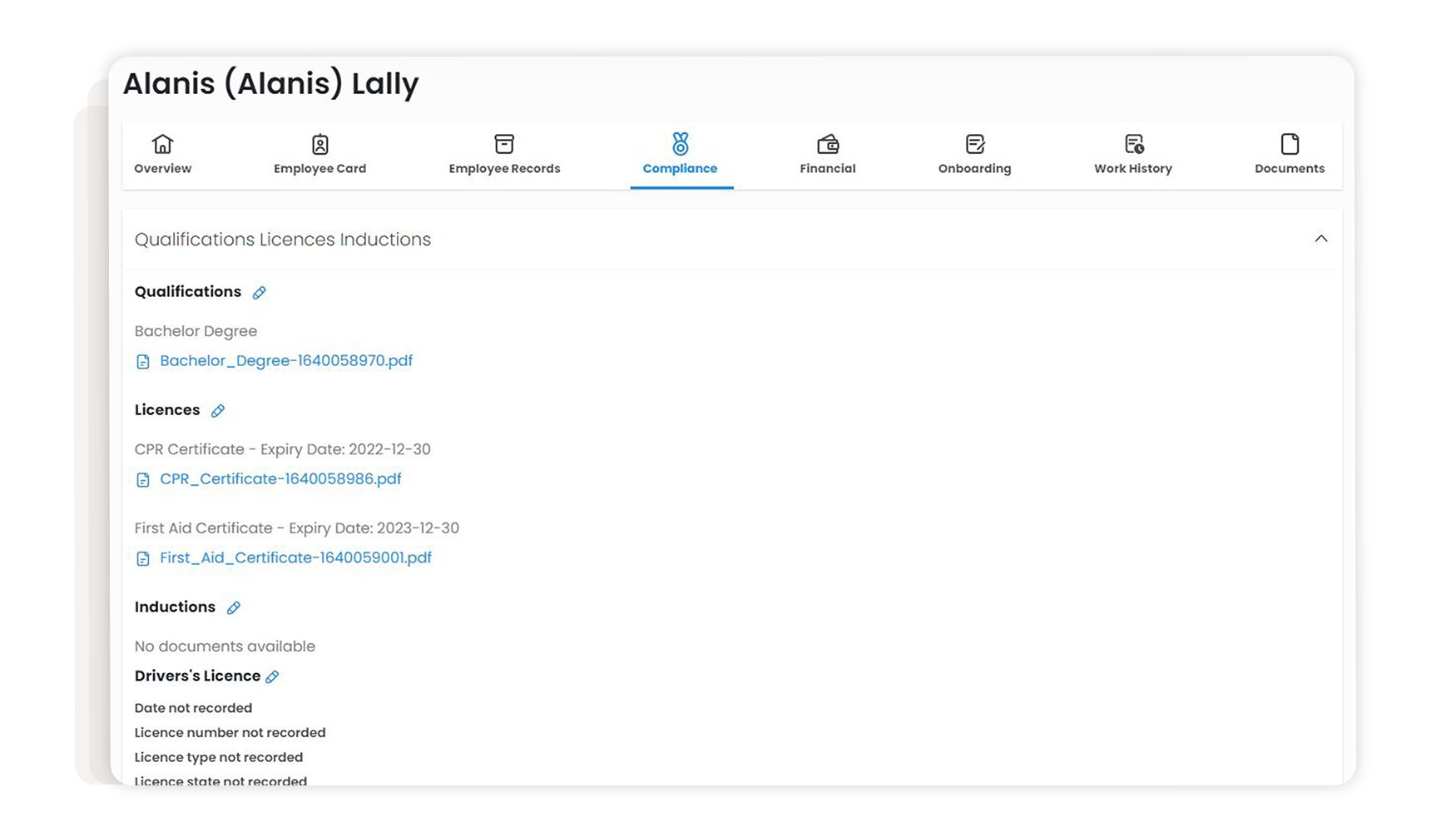 Employee app - essential convenience
A mobile app is essential for your staff who may work from multiple locations. Give carers clear and early information on work availability, shift offers, pay and more. Empower employees to self-administer timesheets, update details and keep themselves qualified. Reduced admin burden on you, greater accountability and convenience for them. Win / win.
See upcoming shifts / shift offers and accept / reject
Give staff access to important information from anywhere
Keep document agreements or acknowledgements for compliance, and store them against the employee record
Get alerted to update training or qualifications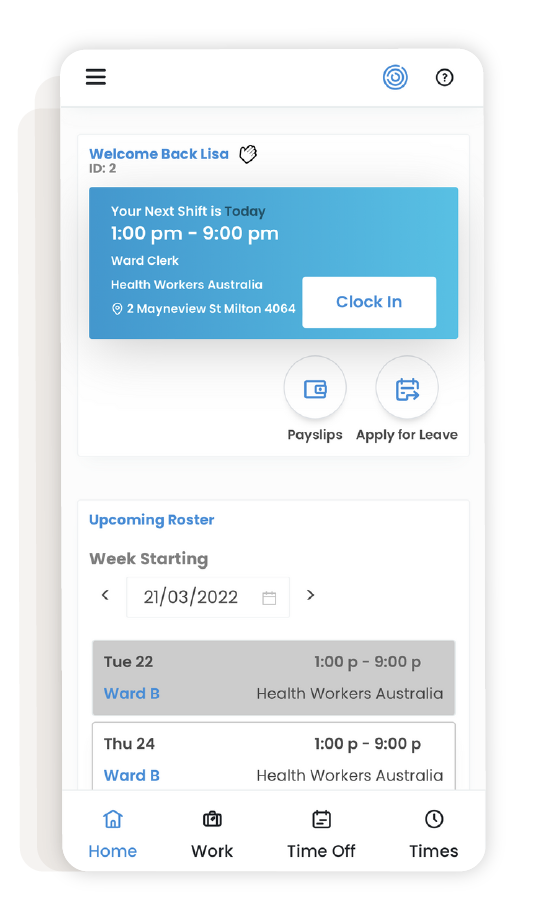 Unleash the power of foundU
Speak to us today about how we can help streamline the success of your business, no matter your business or size.


Features employees will love
Clock in and out for shifts or submit timesheets instantly
Update details, availability, super or tax details any time
Apply for leave through the app
See upcoming shifts / shift offers and accept / reject
Access document agreements or acknowledgements
Get alerted to update training or qualifications
Designed for health and care managers
Use the rate rise tool for simple rate adjustments that flow through the platform
Access dependable support and legislation monitoring
Ensure STP compliance
Pay super in three clicks, direct from the system
Offer early earned wage access to employees
Let approved shifts go direct to payroll - single system efficiency and data accuracy
Record break times accurately
Turn on geo-location for accurate time and attendance recording
Stay compliant with expired qualifications visible on scheduling screen to prevent scheduling non-compliant workers
See and manage wage costs in the scheduling tool as you build
See automated calculations of shift pay rates by time scheduled, allowances, dedications, custom accounts, location, overtime, plus any other special condition unique to your award
Get fatigue alerts when carers are working long hours, or have too few hours between shifts
Utilise staff easily and correctly for the best possible efficiency and care outcomes
The best part?
The all-in-one nature of our platform means that onboarding meets scheduling meets payroll - no double-up data entry, no 'integrated' system to log out and back into, no questioning your data. Just simple, all-in-one accuracy and compliance - right across the employee journey.
Customer Stories
See how some of our customers use foundU to accelerate the success of their business.